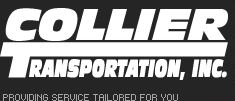 Collier Transportation, Inc.
20289 Wirt Street
Elkhorn, NE 68022
phone: 402.332.0505
fax: 402.332.0606
Email us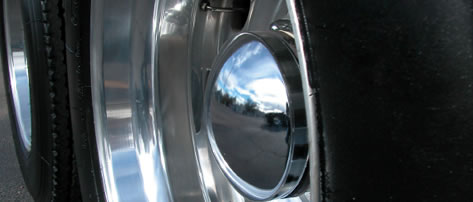 Scope of Operations | Business Directive

We are in the business of resolving surface transportation proposals at affordable rates. We welcome opportunities to design transportation programs to fit the characteristics of specific distribution needs. We are providers of all modes and types of highway surface transportation equipment. We are transportation planners for partial shipments as well as full loads; for protective service; dry van operations; flatbed and bulk. Apart from our own equipment, we locate, select and direct hundreds of trucks for countless trucking projects. We also offer intermodal rail concepts.

We believe that we provide service tailored to the specific distribution environment of every shipper and receiver we currently serve. We believe in working relationships in which communication is an indispensable factor in the distribution process. We believe that accountability is the mainstream consideration in every representation we make to the shipping and receiving public.

Why not let us develop a similar relationship with you.